Now there's a way to fix pipes without excavating – it's called relining and we offer this long-term remedy in the Longueville area.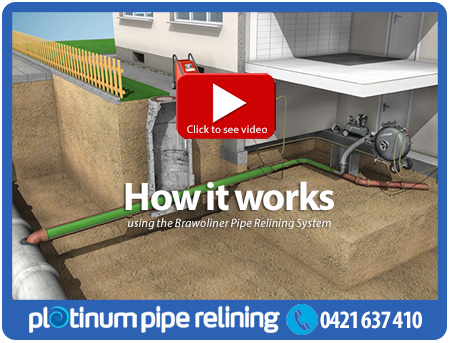 So the pipes are clogged and thoughts of gardens being dug up makes you shudder. Never fear, because relining is here. We'll arrive at your Longueville property fast to sort things out asap.
The comforting factor when you call us is that we have all the latest gear as well as the right experience needed to clear and fix busted pipes.
But before we recommend relining in Longueville, we accurately find out what the problem is and where.
First up we'll use our closed circuit television camera. This shows us vision inside the affected drain and once we know what exactly we are dealing with we can offer a variety of solutions.
The most typical problem is when gunk and debris causes clogging. This can usually be easily dislodged using water at high pressure. We'll arrive with our jetter ready to do this if required,
Unfortunately we do discover more serious issues from time to time. This is when pipe relining is a
godsend for you and your home or workplace in Longueville.
We will roll out our state of the art machine which enables us to feed a resin liner down the affected drain to create a fully sealed fix that will last as long as if you were to dig up and replace the section with a similar product.
Pipe relining really is the best solution when you discover serious problems at your premises in Longueville.
So don't hesitate to call us and ask how it works. It's what we do day in and day out and it prevents serious damage from excavators and digging at your property.
We do all other jobs in the trade and are building a long list of satisfied customers who know they can trust what we do and how we do it while not wasting your time or money.
Give us a call on 0421 637 410 or let us know your problem by email and we will be in touch shortly.