For pipe relining in the Maroubra area we're the ones with the right experience to talk to first – no fuss and no mess.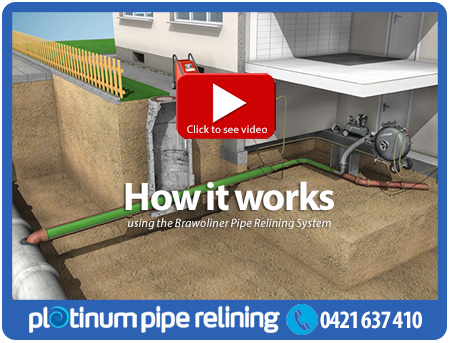 Pipe relining is the 'no dig' solution when there are serious drainage issues at your Maroubra property.
So before calling in just anyone to check on your blockage, make sure the call you make is to a professional who offers pipe relining just in case you need it. And in the Maroubra area we are the ones with the right experience in this ground-breaking solution.
Initially we'll have to ascertain exactly why there's a problem and pinpoint where it is. We do this using a CCTV camera. The tiny unit is fed down the drain on the tip of a probe to show vision of what is going on.
When we know what the situation is, we can offer an appropriate and cost effective solution.
One solution could be flushing the blockage away using a high speed water jetter. Hopefully this will be all that's needed.
If not, we will recommend pipe relining at your residence in Maroubra.
This is one of the most cost effective and long lasting solutions.
A special machine is used to place a liner made of resin into the pipe. It is fixed in place before becoming hard and durable. Check out the video to see how it works.
The big plus is that this technique eliminates the cost of excavators and the mess they cause so your hip pocket and precious gardens and driveways will benefit.
We have been offering this fix for years and know it works.

We also do the lot when it comes to the trade and are known in the area for our professionalism and integrity no matter how small or large the job.

So for all your pipe relining requirements in Maroubra and surrounding area call us 0421 637 410 or send an email and we will get back in touch as soon as we can.