Professional pipe relining is now available in Northbridge and means you now have access to top quality repairs when serious damage is found.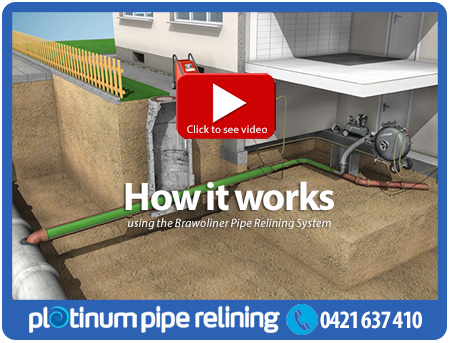 Professional pipe relining far outweighs digging and replacing because it not only ensures your Northbridge home remains intact, the procedure also takes less time and therefore is cost effective.
Check out the video to see how it works.
The specialist equipment feeds the liner (manufactured from a flexible resin) into the drain.
Once in place it is moulded to the existing inner wall to provide a fully sealed connector that becomes as hard as the original product and lasts just as long.
Pipe relining makes sense, which is why we offer this innovative solution in the Northbridge district.
If you call just anyone when there's a drainage issue they may not know this modern solution and it may result in costly excavators that need to be brought in at a later date.
We can bring out our pipe relining machine straight away to ensure our Northbridge customers aren't waiting around for a fix – we get it done and leave you in peace asap.
Having all the correct licenses and insurances, not to mention a professional and positive attitude to everything we do, makes us a pleasure to deal with.
Once we arrive at the agreed appointment time we're onto the problem straight away and will keep you informed so you won't be left guessing what we're doing and why.
When it comes to the industry there's nothing we can't do including:
• New homes
• Renovations
• 24/7 emergency service
• Heating solutions
• Gas work
• Leak detection
From small home jobs to large scale commercial projects, there's nothing we can't do.
Plus all our work comes with a 100 per cent guarantee so you can be confident it always meets the highest Australian Standard.
Turn to us for professional pipe relining in and around Northbridge and don't be disappointed.
Call us now 0421 637 410 or send an email and we will reply as soon as possible.