As the old pipes deteriorate, it's worth considering pipe relining for your Paddington property.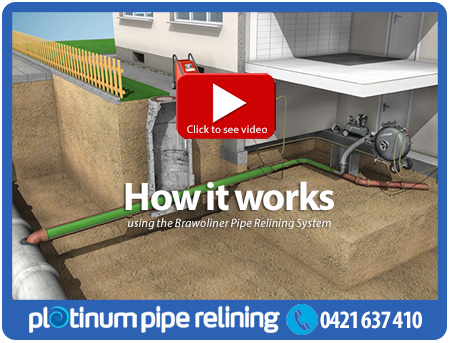 It is the no dig, no mess solution that is durable and affordable.
When we think of damaged pipes we often imagine all sorts of scenarios including extensive digging to initially find where the problem is and to then replace what has been broken or damaged.
Not with pipe relining. Your home or business in Paddington remains intact no matter what the problem.
First up we will find the exact source of the blockage. We have a CCTV camera which is small enough to fit into drains to show us on a screen above ground what exactly is going on beneath the surface.
So if we can, we will flush away the problem with our jetter that uses a strong stream of water to dislodge the debris, small toy or whatever is stopping water flow away, while also cleaning the drain thoroughly.
In older suburbs however, it is not uncommon for us to find broken or even collapsed pipes. This is when we can offer relining at your Paddington place.
The process is relatively simple if you have the right equipment, which we do. We are able to place the flexible resin liner into the problem area and then fix it in place before it is hardened to become the pipe within the old one.
That is why, before you call anyone out to look at a blockage, ensure they offer pipe relining. If they don't, your Paddington garden could be dug up unnecessarily. This is messy and time consuming and not a path you want to take when there's another, long term solution.
To find out more about our professional pipe relining services in the Paddington area dial 0421 637 410 or to send an email use the above form.