When you need professional pipe relining at your Point Piper property we're the ones to talk to first to ensure the best result and ultimate satisfaction.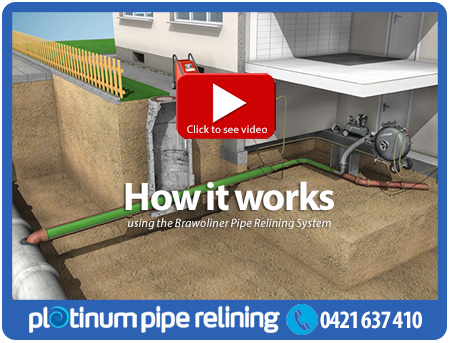 It can be real headache when the drainage system doesn't work properly but when the cause of the problem is a serious one, there's pipe relining.
And in the Point Piper area we are the recommended team to get the job done promptly and professionally.
As soon as we get the call up we head over to yours to check things out because we understand the need to address the issue quickly.
First we will bring out the CCTV. This tiny camera can be fed down the tube until it hits the blockage. Once there it shows us on an above ground screen what is happening to cause the problem.

This is critical because once we know exactly what we are dealing with, we can apply the best solution.
In most instances, it'll be a blockage that can be budged with H20. Our high pressure water jetter is the efficient and green way to get rid of the obstruction and flush it away.

When we find something more sinister, there is a practical and long lasting solution known as pipe relining.
This fix prevents unwanted damage to gardens and driveways at your Point Piper place because there is absolutely no digging involved.

With pipe relining, we don't need excavators as all the work is done underground leaving your Point Piper
yard untouched.
No dirt, no mud, no mess. Just a clean solution to a tricky problem and one that is a whole lot more cost effective than the old way of ding things.
Don't trust just anyone to do pipe relining at your Point Piper property. Make sure the ones you call have the right runs on the board so you won't be disappointed in the end result.
Give us a call now on 0421 637 410 and we'll answer all of your questions, or to send an email by filling out the above form.