We offer emergency pipe relining services in Potts Point and the surrounding area and can be trusted for quality workmanship at a fair price.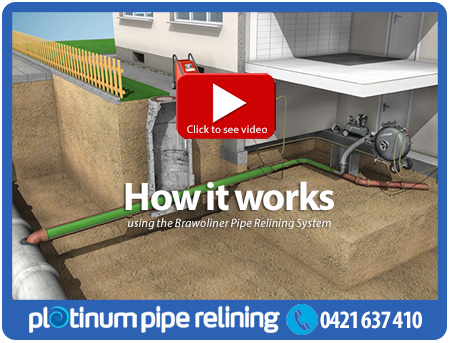 Knowing who to turn to when you need professional advice can be a real challenge. That's why we offer pipe relining in the Potts Point region. We understand the need to get a problem sorted out fast and to the highest standard.
Firstly we need to ascertain where and what the problem is. We do this by using a closed circuit television camera to take us below ground and show us what we are dealing with.
We usually find that an object or build up of some sort is what's clogging the pipe and we are able to flush the debris away using water from our high speed jetter.

So what happens if we see damage that needs urgent repair?
We'd recommend pipe relining as this provides a long-term fix while keeping your Potts Point property intact.
This avoids the need to dig up the affected area, which can cause real damage to driveways, paths and gardens.
With pipe relining no excavation is required.
And in Potts Point we are the ones with the runs on the board to ensure a professional job from beginning to end.
Once the debris is cleared, we use a specialised machine to place a liner, made from a resin that is flexible, into the affected drain. This is fixed into place using pressure. The resin then hardens and hey presto – you have a new pipe within the old one.
So don't waste time with a team that doesn't offer this solution because you could end up with the wrong outcome.
Our regulars will attest to our quality workmanship and affordable pricing and we trust you will too.
Don't risk it with anyone else. Talk to us today about our pipe relining services in Potts Point and rest assured we are the team for the job.
To find out more speak to Rhys on 0421 637 410 or send him an email via the above form and he'll be back in touch shortly.