Why excavate when you can choose pipe relining for your Queenscliff property?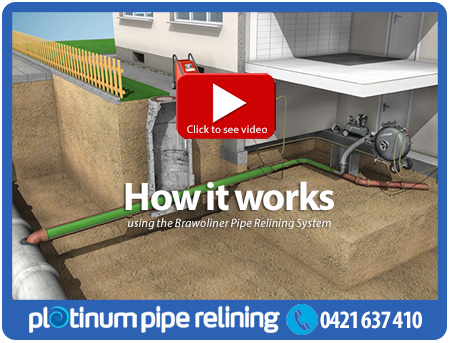 No unsightly and messy trenches when we carry out pipe relining at your Queenscliff property.
While most blockages can be cleared away by flushing, the more serious cases happen when there's actual damage to the pipe. Damage caused by a variety of factors including tree roots, general deterioration or earth movement and our initial thought is usually that a replacement will be needed.
With the method of pipe relining, your Queenscliff home or place of work will not be disrupted because all the work is done below the ground. So precious gardens remain intact, as do pools and driveways while if it is a workplace, work can continue as normal so there is not the added expense of being unproductive.
The technology is brilliant. What we do is we insert into the pipe an inner lining made of resin. It contours to the shape of the existing pipe and then hardens to create a fully sealed liner of the same diameter. It makes pipe relining the only option for your place in Queenscliff and surrounding area.
Of course we can initially diagnose the problem using our Closed Circuit TV camera and will use our high pressure water jetter to flush any obstruction away.
We are proud of our excellent reputation for providing top class customer service and workmanship for a competitive price. We always strive for excellence and our professionalism is evident from the outset. We arrive on time, do the work to the highest standard in a timely way, and leave everything clean and tidy. We listen and are easy to deal with and arrive prepared and rearing to go.
Don't waste time with others who don't have the right experience or attitude.
For pipe relining solutions in the Queenscliff area give Rhys a call on 0421 637 410 or use the form above to send an email and we will reply shortly.