Need help with busted pipes? We are the ones who offer relining in and around Randwick. It's the no dig and so no mess solution.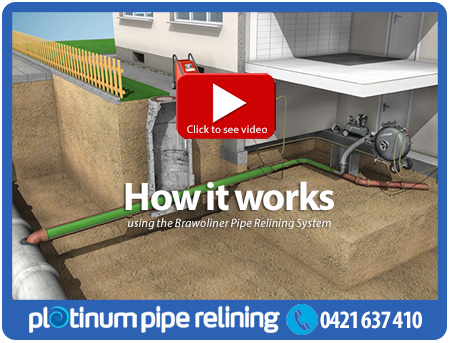 Don't risk your pipes with just anyone. If it's relining you are considering for your Randwick property you need the professionals who specialise in this type of work.
And we're it!
The reason being is that we do this type of work day in and day out and so from the moment we arrive you can have total confidence of a great outcome.
With pipe relining, you need specialist equipment. We'll arrive at your Randwick premises ready to get stuck in and fix the problem once and for all.
Before we charge ahead, we need to see what is going on underground. We'll roll out our CCTV and send the tiny camera down the drain. This will send back images on a screen above the ground and when we know the problem, we can advise the appropriate solution.
If there is no damage, our high speed water jetter can usually budge whatever is causing the blockage.
But if we discover serious cracks or breaks in the pipe, there's relining, which prevents the need for excavators to be brought in to your Randwick home.
The way it works is that a liner is fed down the affected pipe and moulded to the correct diameter before hardening and relining the damaged area. It's a long-term fix and ensures your Randwick garden stays intact!
Of course we also cover the entire range of services and can be trusted to get the work done to the highest standard, in a timely manner and for a price that is competitive.
Our regulars also trust us to arrive on time and not leave them stranded. So from first contact our professionalism is evident and you won't be disappointed in our services.
Call us today 0421 637 410 or send an email enquiry and we will be back in touch shortly.