Emergency repairs require experience and you can trust us for quality pipe relining in the Redfern area because it's what we specialise in 24/7.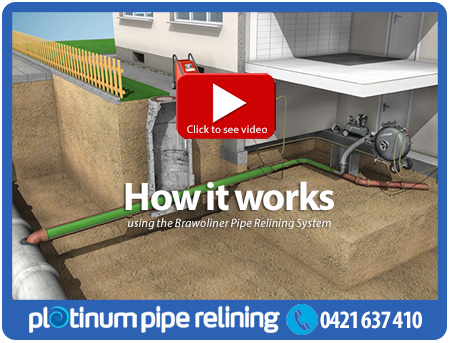 Finding a pipe relining specialist that knows the Redfern area is easy now you've found us.
This state-of-the-art solution to underground drainage issues is what we specialise.
We know how to go about it so you get the most professional outcome possible.
Before the pipe relining machine comes out, we need to find out what exactly is going on at your Redfern property.
Firstly we will roll out the closed circuit television camera. Using a probe with a tiny camera attached, we can travel down the pipe until we found the culprit causing all the grief.
Maybe it's just gunk, or it could be invasive tree roots?
Whatever it is, we have the solution.
A general clean out with a high pressure water jetter will usually do the trick. It cleans the rubbish away so everything can flow freely again.
Serious damage needs a more sophisticated solution. This is when we will recommend pipe relining as it reduces the impact on your home or workplace in Redfern because no digging is required.
How it works is that a liner is fed down the tube that creates an inner, fully sealed skin that becomes hard and extremely durable. It means that we don't need to have costly excavators digging up your soil unnecessarily. So no dig equals no mess.
It also means we are in and out faster than the old method which limits the inconvenience factor.
We are the real deal when it comes to professional work practices and the care factor. We know the importance of maintaining our excellent reputation, which is why we deliver every time.

Pipe relining is a first rate solution when serious underground problems are discovered at your Redfern place and we are the ones with the right experience to ensure a top class job.
To find out more speak to Rhys on 0421 637 410 or send him an email via the above form and he'll be back in touch shortly.