For a no dig no mess solution there's now professional pipe relining on offer in Rose Bay. So call us first to find out more.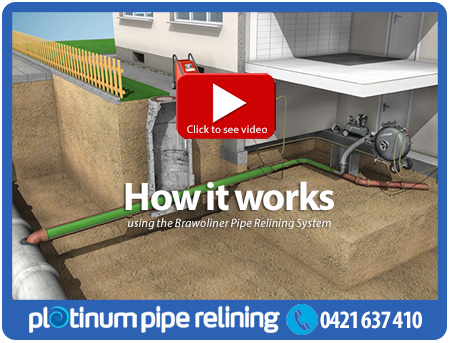 You can now feel at ease knowing that if there are serious issues below ground there's a pipe relining specialist servicing Rose Bay and the surrounding area.
It is vital when a problem is first discovered that the team you call has the right experience to be able to offer this leading edge technology because it makes all the difference to process and outcome.
The main point of difference is that it eliminates digging.
Let's explain. When we arrive we send a camera underground to show us what the issue is that is causing the problems.
As soon as we confirm the cause we can recommend the appropriate next course of action.
Our high speed jetter can flush obstacles away and get things working efficiently again with very little disruption.
That won't help, however, if the pipe has been damaged or has collapsed. This is when relining is recommended as it ensures minimal damage at your home in Rose Bay.
So what does the work involve? A resin liner is guided down the pipe, effectively relining it and getting your Rose Bay property back in top working order as soon as possible.
We know the importance of good, old-fashioned service and are getting a reputation as the ones to trust for top quality work and excellent outcomes, all for a competitive price.
We also offer a complete range of services from renovations and repairs to industrial and commercial fit outs.
For a clean solution when there's serious pipe damage there's relining and we are the professionals who can help if you are in the Rose Bay area.
So don't hesitate to speak with us first. Call now and we can answer any of your questions and give you the peace of mind needed when trusting your property to a tradesperson.
To find out more speak to Rhys on 0421 637 410 or send him an email via the above form and he'll be back in touch shortly.