Ensure the team you call offers professional pipe relining and keep your Rozelle property free of digging and damage. It's the no mess, no fuss solution.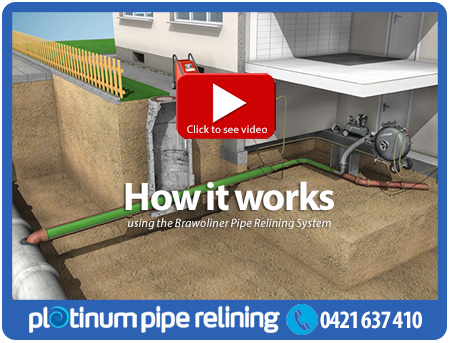 Let us be your pipe relining specialists in Rozelle.
The end result will amaze and the process is incredibly efficient because we have the right gear and experience that counts.
How does pipe relining work?
When we arrive at your place in Rozelle we will evaluate the situation using our advanced equipment.
CCTV: this closed circuit television camera is small enough to go down any sized tube while sending pictures back to a screen above ground. It shows us exactly what is causing the problem so we can recommend the best solution.
High Speed Water Jetter: this is perfect for getting rid of blockages likes small toys, hair or grime that may be stopping the flow of water or sewage. The added benefit is that it cleans the entire pipe so it's good as gold for years to come.
Relining: this is what we recommend if there's substantial damage at your Rozelle place. Sometimes old sewer systems break down or are intruded by the roots of nearby trees. With this solution, there is absolutely no need to excavate, much like keyhole surgery. We feed the liner into place. It is fixed to the inner wall before becoming hard and durable.
For us it's all about professionalism and trust. Trust in our ability that we can deliver professional workmanship for a price that competes and isn't a rip off.
We are the ones known for arriving prepared to get stuck in to the job at the agreed time. Our efficiency and attention to detail ensure a top quality result, which is why most of our work is through word of mouth.

It's imperative that you don't just call anyone when there's a problem. Make sure the one you decide on does quality pipe relining and know that there'll be minimal damage to your Rozelle property.
To find out more speak to Rhys on 0421 637 410 or send him an email via the above form and he'll be back in touch shortly.