Wondering how pipe relining would work at your place in Surry Hills? Check out the video and trust it really is the best solution.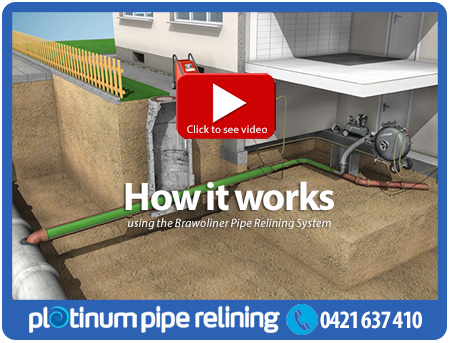 When looking around for a pipe relining specialist in Surry Hills, make sure that the one you call offers what we do:
• Correct diagnosis using leading edge equipment
• Years of experience with pipe relining around Surry Hills
• Professional workmanship
• Fair prices
It is these attributes that make us the go to team when you first discover a problem. That's because not everyone offers pipe relining in Surry Hills so if breaks or cracks are found you need to know you will be getting the best advice from those who know from experience.
As soon as we arrive our CCTV camera will be put to work to expose on a screen what the problem is and where it is.
In older suburbs it could very well be a serious issue because of the age of the sewage system, but if we can we will use our high speed water jetter to flush away the obstruction for good.
For the collapsed or damaged pipes there's relining and in areas like Surry Hills access issues can be a problem for excavators and with this solution no diggers are required.
The liner is positioned in place before hardening and creating a new pipe inside the old. How clever is that! The efficiency of this method helps make it affordable, while almost totally removing the nuisance factor of having a garden dug up and out of action. Everything stays where it should so when we leave you'd hardly know we've been there at all.
So don't hesitate. Ring us to discover how pipe relining would work at your place in Surry Hills or jot down questions in an email and we can get back to with the answers.

We are you local trusted professionals with the experience necessary for the best, long term outcome.

To find out more speak to Rhys on 0421 637 410 or send him an email via the above form and he'll be back in touch shortly.