For expert pipe relining in Sydney.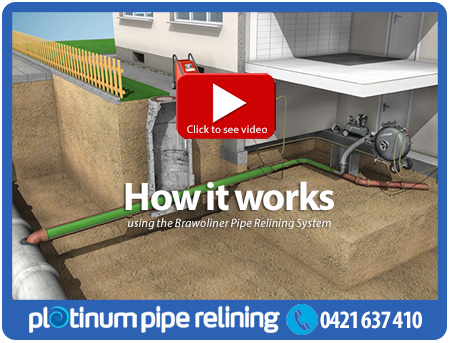 Pipe blockage?
It may be more serious than just a build up of debris. It could be from a tree root, in which case there's likely to be damage to the pipe.
This is where we come in. We have all the tools to diagnose the problem properly, including a CCTV camera to show us exactly what's going on down there.
If it is just debris we'll bring in our water jetter to flush things away. But if the pipe has cracked, we can fix it easily and without the need to destroy your precious garden.
It's called pipe relining and any Sydney home or workplace may find they need this done at some point as plumbing systems around the city age. This innovative solution replaces the need to excavate and dig up pipes that are damaged. It is done quickly and so affordably and will provide a long term solution to your problems.
So how does it work?
Basically it involves us inserting an inner pipe into the existing one to line and strengthen it. We'll clear the pipe first and if there is damage we can use this technique to do any pipe relining in and around Sydney. So if the problem pipe is under a driveway or pool, we won't need to excavate. We can just insert this lining and within hours the problem is fixed.
Owner of Platinum, Rhys Manion has been pipe relining in Sydney for over 10 years so has really honed his technique to make sure he provides a long term solution. All for a fraction of the price of getting pipes replaced and without the mess and hassle.
So call the pipe relining specialists to your Sydney property and know you'll be getting expert advice and service.
Contact Rhys on M: 0421 637 410.
To send an email you can use the form above and we will be back in touch as soon as we can.