Pipe relining is now available in the Thornleigh area and with us you get an accurate diagnosis and best solutions available every time.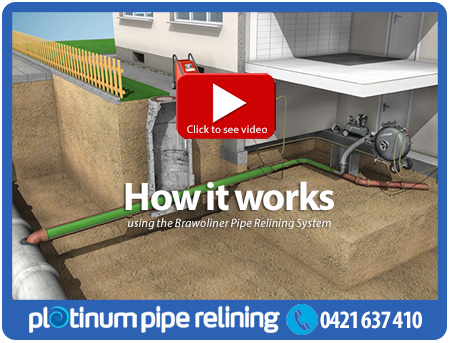 Before we recommend pipe relining at your place in Thornleigh, we have to ascertain what is causing the problem.
In leafy areas tree roots can be a big problem. If there's a leak they are attracted to it and can invade piping systems and cause serious damage.
You will usually discover the problem when there's a blockage. What we will do first is find out what is causing it. Our CCTV camera goes to the source and enables us to locate and see the problem area. We can also show you so you can understand why we recommend the next course of action.
We cross fingers that we can just use our jetter to clean things up and get everything back on order. It sends a strong stream of water down the drain to budge the obstacle and get things flowing once again.
So maybe it is the worse case scenario and the pipe has been structurally damaged. That's when we'll recommend relining as it reduces the damage to your Thornleigh property.
We have a special machine that allows us to feed a liner and it into place to provide a seal where the damaged area is. It means we don't need to hire heavy, garden damaging and expensive diggers.
The fix is done from above ground so there's minimal disruption.
Pipe relining is the innovative solution and in Thornleigh we offer emergency repairs so you aren't put out for too long. Of course our services extend to all other areas of the industry from new homes to renovations and heating solutions be it for residential, industrial or commercial clientele.

Let us be your pipe relining specialist in Thornleigh. With our vast experience and professional approach you can be assured of a job well done and one that is for the long term.
To find out more speak to Rhys on 0421 637 410 or send him an email via the above form and he'll be back in touch shortly.