For top quality pipe relining services in Ultimo, we are the team to call.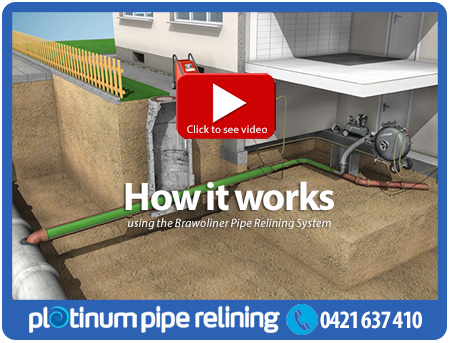 Whether you are looking for someone out straight away or you'd like to talk about the best way forward, we're here to help. We have been servicing the wider Ultimo region for decades and have established ourselves as the trustworthiest team of professionals available. Ask about our pipe relining services or check out the video at the top of the page to see just how it is done.
How is it done?
Our Ultimo pipe relining has changed the game. Remember the old days of excavation and replacement parts when you discovered broken or leaking pipes and drains? The job was an imposition and the result was an insult to your bank balance. Those days are behind us! All the work is done within a few hours and there is no digging what so ever.
When you call us out, the first thing we do is make an assessment of the damage. We use our CCTV equipment to locate the problem region from the opening of the drain or piping. Once we have done this, we know exactly where to do the work. Avoiding the requirement to dig and replace the damaged section, we insert a resin soaked lining into the system, inflate to ensure a complete seal, and once dry, you have a brand new pipe within the existing one.
When you choose pipe relining for your Ultimo home or business, the resultant infrastructure is stronger and more resilient to damage and incursion from tree roots than when the piping was brand new. This is why we can offer our famous 100% guarantee on our work.
Why not ask us about our other highly regarded services. It's not only pipe relining that we are offering Ultimo wide, we are still here to provide you with everything that has made us the most reliable team in town.
To find out more speak to Rhys on 0421 637 410 or send him an email via the above form and he'll be back in touch shortly.