Pipe Relining is an innovative solution to repairs of drains and sewers in the Vaucluse area.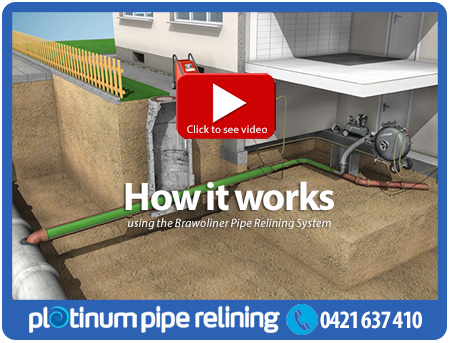 Pipe relining means there is no longer any need for costly digging and replacing. This is the best solution for home owners, property managers, councils and business owners. Take advantage of our specialist skills and advanced techniques today.
With Vaucluse pipe relining, we are able to save your existing pipes without any digging whatsoever. We are the leaders at the forefront of this new technology. If you are interested in the process, have a look at the video featured at the top of this page. In a nutshell, it means that we have the capacity to save your sewers, drains or stormwater pipesby creating a new pipe within the old one.
Choosing pipe relining over conventional replacement has a number of advantages for our Vaucluse customers. Firstly, this option completely saves your landscaping. No digging whatsoever, so no damage to any surface structures. Secondly, you save money. This is because the process is complete in a matter of hours, no replacement of parts, and no extra equipment. Also, the newly relined piping is actually stronger than the original installation!
There are plenty of reasons why you should choose us to do your pipe relining. Vaucluse has never had a more dedicated and experienced team at their disposal. We are the local tradies that actually care about the area and our services are a reflection on this. There is no second guessing when you touch base with us. Our reputation is hard-won and we're not about to compromise on the miles we've covered.
When you call us, you know you're speaking to the right team. We know the area and we're always professional. Especially when you need to know that you have chosen the best, there isn't another team that can match our reputation.
To find out more speak to Rhys on 0421 637 410 or send him an email via the above form and he'll be back in touch shortly.