Pipe relining - the no-dig alternative for homes in and around Waitara.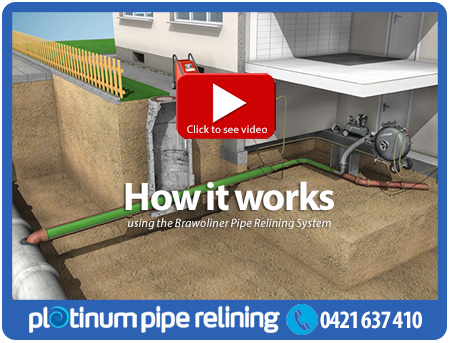 There is any number of reasons why you'd choose us to tackle your pipe and drain rehab. The most obvious of which is that we are fully equipped and operational to offer revolutionary pipe relining which is the quickest, most cost effective alternative. Our Waitara services are second to none, and with this new addition to our arsenal, your choice is made easy.
Why choose pipe relining in Waitara?
This alternative completely removes the requirement to dig up your landscaping. From start to finish, the entire job is done from the surface. There is absolutely no requirement to excavate trenches to tear up your yard! Take a look at the video at the top of the page for a more comprehensive look at the amazing Brawoliner technique.
Why have we upgraded?
By putting in the time to up-skill and qualify ourselves to offer this technique, the investment in time and equipment we have made pays off in spades. This decision was a no-brainer. What once took days to complete now takes hours. Furthermore, our upgraded capacity sets us apart from the competition both in our capacity to offer pipe relining, and our ability to diversify our services across Wairara and the surrounding suburbs.
We are still the same team of friendly professionals offering the same trusted services. The only difference is that we can now take the headache out of what was once a costly and inconvenient exercise. Pipe relining is saving residents, propery managers, councils, and business owners' time and money. Across Waitara, the benefits are accruing.
Pick up the phone and have a chat with one of our helpful team members. If you'd like to know about your options, or would like an obligation free quote, we're here to help. If you've got a busy schedule, why not send us an email using the form at the top of the page. We'll get back to you with a response as soon as possible.
To find out more speak to Rhys on 0421 637 410 or send him an email via the above form and he'll be back in touch shortly.