Pipe relining is affordable and convenient in the Warrawee area when you get us out to your home or business.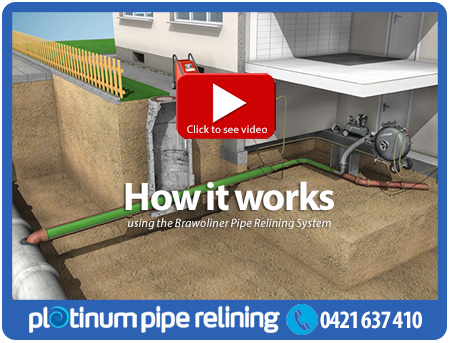 On the back of our stellar reputation for worksmanship and professionalism, we have the skills and tools to make any job a breeze.
As soon as you suspect there's an issue with piping it's important not to waste time. We all know the virtues of tackling a task as soon as possible, and this imperative is especially the case with blocked or damaged piping. If you live in the greater Warrawee region, the good news is that pipe relining will save you the hassle normally associated with replacing piping.
The process involves the use of a resin soaked inner that is fed through the existing piping in order to create a new pipe within the old one. The advantages of this technique includes avoiding replacing existing structures, no need for excavation, much faster work time, far less mess, and a more resilient final structure!
Pipe relining is the new best choice for all Warrawee homes. There is just so much that can go wrong and having this option available really ensures you aren't stopped in your tracks by unnecessary inconveniences. Because we have upgraded our skills, and gone the lengths to completely outfit our business with the right equipment, we can do the best job in the shortest amount of time. This explains why our pricing is unmatchable by the competition.
If you would like to know more about our Warrawee pipe relining services make sure you talk to us. We are always willing to chat about which options will suit your needs. To find out more, click on the video above to learn about how we do what we do. Professional and friendly service is our guarantee.
Pick up the phone today – there's a team member ready to take the call.