Pipe relining is the perfect solution for broken pipes in and around Waterloo.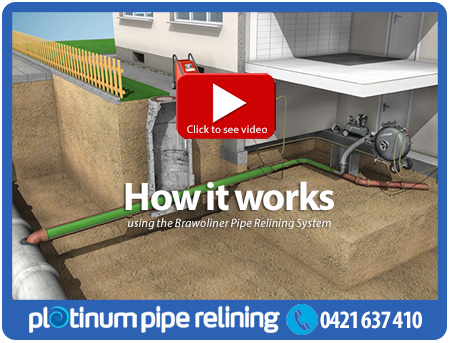 Still available for all of our tried and tested quality services, we've added pipe relining to our arsenal. Our friendly and professional team are still your number one choice.
Remember that sinking feeling that comes with the discovery of damaged or leaky pipes?
We understand the hassle that was once part and parcel of having your pipes repaired and replaced. Well with our exciting new capabilities, when you call us out to take care of business, our pipe relining has changed the game. If you live or work in the Waterloo region, make sure you choose us.
What exactly is Waterloo pipe relining?
It's really quite simple. We have dedicated the time and effort to train our team in the Brawoliner technique. This simple upgrade means that when you choose us, you are going to slash the cost of pipe repair. Not only that, all the inconvenience has been taken completely away. Instead of having to replace broken pipes and sewers, we simply create a complete seal within the existing structure itself. The best news: it's all done from the surface.
No more digging!
When you need to repair pipes in Waterloo and you want to save time and money, pipe relining is the only option. We have the technology to accomplish this. Instead of excavating and replacing broken structure, we are able to restore the structure by pushing a resin soaked liner into the pipe cavity. As it travels through the pipe, it conforms to the size and shape of the inner surface. A new lining is created that is stronger than the old one and less permeable because it is seamless and can fit around multiple turns.
For the best in Waterloo pipe relining and other professional services we're here to take your call. Alternatively, feel free to send an email using the form in the box above.
To find out more speak to Rhys on 0421 637 410 or send him an email via the above form and he'll be back in touch shortly.