When it comes to broken pipes and sewer lines, pipe relining is the perfect option for homes in and around Watsons Bay.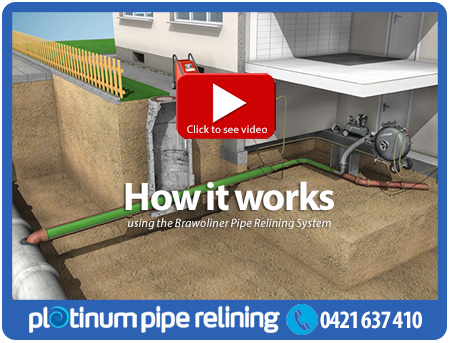 When you discover damaged piping, sewers or drains, don't despair. We understand that this was once the cause of a messy, costly and time-consuming headache. Those days are gone! Introducing pipe relining. The newest and most revolutionary addition to our Watsons Bay services.
Pipe relining is the no-dig solution. Avoid the requirement to excavate your Watsons Bay front or back yard if you need your drains rescued. If doesn't matter whether it's from general wear and tear, or the incursion of a tree root, the Brawoliner technique is the answer. Have a look at the video above to see what it's all about.
How exactly do I benefit?
The major advantage is time. Replacing damaged pipes used to require the excavation of trenches to identify and then replace the structures. This took time, and the discovery of the problem meant days of inconvenience. With pipe relining, all the work is done from the surface of your Watsons bay home or business. We use CCTV to identify the problem, and then the liner is inserted to the correct area from the same point.
Less time means less cost. This savings is passed directly on to you. No messing about. We can get in, identify the problem, clear the obstruction if necessary with a high-pressure jetter or electric eel, insert the new lining, and be completely done witin hours.
Perhaps the best news is that we still are the most trustworthy team in the region. It's because we are locally owned and operated that we are only accountable to ourselves and our region. Our reputation is our pride and we aren't prepared to compromise on what we have built up over the years.
So to speak to us about our Watsons bay pipe relining or any of our other services, pick up the phone today. You can also use the form above to send us an email. We'll get right back to you.
To find out more speak to Rhys on 0421 637 410 or send him an email via the above form and he'll be back in touch shortly.