As your most up to date team, we are the experts in pipe relining and we're offering this cost effective solution in Waverton.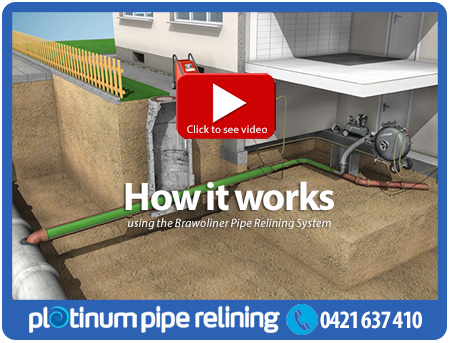 It's a brand new era in pipe restoration. All our service professionals are fully trained and equipped to handle the toughest jobs. Take a look at the video at the top of the page to see what it's all about.
The advantages of choosing pipe relining in the Waverton area over traditional replacement are numerous. Firstly, this technique avoids the need to excavate trenches in you property. This is because all the work is done from the surface and there is absolutely no need to replace broken fixtures. This means no mess, no clean-up and minimal inconvenience.
Because the job is far less extensive, what used to take days now takes hours. Choosing this option ensures that there is far less imposition to your working week or family time. No one wants to have tradies hovering around at all hours when you're trying to get on with your life. Furthermore, the saved time means the bill ends up being a fraction of what it used to be.
In addition to pipe relining in the greater Waverton region, we still are available for all our services that the area relies on. As the most trusted local professionals, we are proud of our reputation. Ask around, local businesses and residents call on us first, especially when the task demands the best.
As always, no job is too big or too small. We have handled last minute emergency work in addition to large industry contracts. We are an embedded business so we have all the best local contacts from suppliers right through to contractors. We cover all the bases so you don't have to worry.
So to speak to us about our Waverton pipe relining or other services, call us on 0421 637 410. You can also send an email enquiry using the form in the blue box above. We'll get right back to you.