Why destroy the garden when you can opt for pipe relining at your Willoughby home or place of work.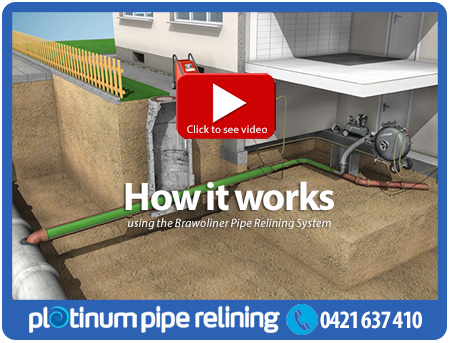 It is the most efficient and effective way of repairing damaged pipes and takes a fraction of the time it would take to replace them which means less hassle all-round and for businesses, less down time and cost.
Before we recommend pipe relining we'll arrive at your Willoughby property to carry our a thorough investigation of the problem. Blockages don't always mean there's a serious problem and using our CCTV we can find out exactly what the issue is. If possible we'll flush the obstacle away with our high pressure water jetter. However if we do discover a collapsed or cracked pipe we can recommend pipe relining.
We have been servicing the Willoughby area for years and have the right experience to carry out this work to the highest standard. Our state-of-the-art equipment allows us to insert into the drain or sewer a lining made from a flexible resins which hardens to the inside of the pipe to create a new one.
It means no digging of your precious garden. It means no messy trenches. It means no dirt being tracked through your home.It is the best and most practical solution when you find a pipe problem underground.
When you deal with us from the outset you can rest assured knowing we can take the project through to the end should the problem be a serious one.
We are professional from the outset and you won't regret dealing with us.
Plus our zero dollar call out fee helps us keep our prices competitive because we want you with us over the long term.
For expert pipe relining services in the Willoughby district give Rhys a call on 0421 637 410 or send us an email via the form above.