Pipe relining is the new 'no-dig' alternative for broken pipes in Woollahra.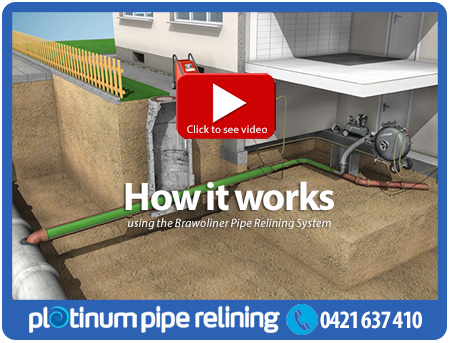 With all the right solutions at hand, every time you contract us we come equipped with state of the art equipment. It's so important that your tradies do this because it will save you hassle and expense. Pipe relining is no exception, and we are fully prepared and operational beyond Woollahra.
Here's how we do it.
When you discover the problem and get us out, the first thing we will do is make an assessment of the extent of the issue. This is a quick procedure for us. Utilising CCTV technology, we can ascertain the problem from the surface of the drain. Once we have identified the region and ensured the path is clear, we utilize the Brawoliner pipe relining technique to restore your Woollahra drains in a matter of hours.
The main advantage of this type of approach is that we can completely avoid the requirement to dig. That means absolutely no excavation of your property, no matter what the extent of the damage. We are able to achieve this because we have invested heavily in state of the art equipment and have taken the time to ensure we are fully qualified. You simply won't find a better prepared team.
If you'd like to know about our full range of services get in touch at anytime. We're always available to chat about the best way forward. We offer obligation free advice and quotes so that you can ensure you are getting the best deal available. It is our mission to make sure that when you choose us, you have the best team available in Woollahra for pipe relining and our other services.
To find out more speak to Rhys on 0421 637 410.
Why not send us an email to enquire about our Woolahra pipe relining by using the form in the blue box at the top of the page.