Our pipe relining services means cost effective pipe repair for homes in and around Woolwich.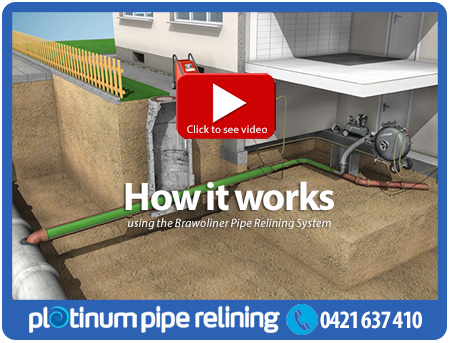 If you have the misfortune of discovering damage to your pipes, whether it is at home or your business, there is no longer any need to despair. We sympathise with the dread of having your property excavated by tradies to replace a tiny section of pipe. Thankfully these days are behind us. Pipe relining has changed the industry, and we are offering this service across Woolwich.
Have a look at the video at the top of the page. You can see how simple this solution really is. It's not available everywhere though, we have made the effort to acquire the right equipment and complete the necessary training to ensure that our customers can benefit from our commitment. Give us a call to find out how affordable our Woolwich pipe relining alternative really is.
The solution to the age old problem of digging up your property to replace damaged pipes is finally here! Firstly, we do an inspection of the damage using our CCTV technology. Once we know what is going on down there, we insert a resin soaked liner through the piping and over the damage. Once the resin has set, a brand new pipe has been created on the inner surface of the existing one. The entire procedure takes hours instead of days, and the cost is a fraction of what it used to be.
Whether you are interested in our Woolwich pipe relining option, or one of our other reliable services, we're here to fin the right solution. This business isn't a one size fits all industry so it is essential your team has the necessary experience. That's something we have in spades.
To find out more speak to Rhys on 0421 637 410.
You can also use the form at the top of the page to email an enquiry. We'll get right back to you.