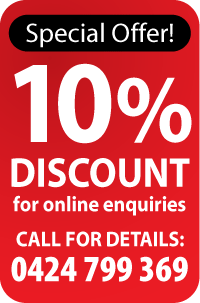 Waterboys Plumbing
We have the experience to provide professional plumbing repairs and maintenance.
There are certain things that only an experienced plumber in Austinmer can take care of.
Local knowledge is so important and we know Austinmer and the surrounding area well.
And that means that when it comes to plumbing problems, there's nothing we can't tackle. From simple tap leaks to complex renovations, we have the know how to get the job done.
It is our experience taking care of the tough jobs that makes them the most efficient and professional outfit of plumbers in Austinmer.
And best of all, we offer you very competitive prices.
There isn't a job we can't do, but here's a general list:
· Leaks, blockages, hot water.
· Installations, renovations, maintenance.
· Showers, taps, pipes.
· Water tanks, recycled water, water efficiency.
· All general plumbing, all scale of job, all times of the day.
We are the local guys and there isn't another plumber around Austinmer with our sort of credentials.
We have built up a long line of satisfied customers and as such, it is just a matter of asking around.
You'll get the same answer every time.
Hot water
Whether you have a gas, solar or electric system, we can repair it. If we deem the system to be too far gone to repair, we can replace it quickly and inexpensively.
You won't be without hot water for a minute longer than necessary.
Drain and sewer blockages
When you have a blockage in your pipes or sewer, you need to get the experts in. Not everyone has the right gear - but we do. We have a CCTV unit to get in and find the problem as quickly as possible. The fix is quick with our Electric Eel. So not only do we come with the best reputation in town, but the right equipment too.
So when choosing the right plumber in Austinmer or the suburbs in the area, give us a call, there is simply no better choice!
Call us all hours on 0424 799 369 or email us by filling out the form above.