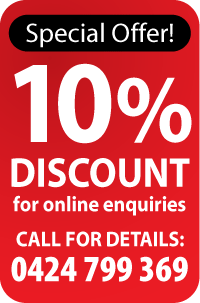 Waterboys Plumbing
When you need a plumber in Thirroul it's important to consider some key points so that you make the right decision the first time.
• Are they licensed?
• Are they professional?
• Will they do a top quality job for a competitive price?
• Are they a good listener?
• Will they turn up at the scheduled time?
With so many plumbers in Thirroul, it's critical that you choose the right one - first time. Otherwise you could find yourself with problems down the track - and all this will do is cause you grief and more money. And who wants that?
Customer Service
Our team keeps the customer foremost in mind.
Why? Because we want to uphold our good reputation and keep growing our already successful business.
While we specialise in hot water, we also do general plumbing maintenance so can fix your broken and leaking pipes, or help with kitchen, bathroom or laundry renovations.
We have been plumbers in Thirroul for many years now and have seen it all - from the simplest tap washer to complete bathroom or kitchen renovations.
This gives us the experience needed to get the job done right the first time.
We are also extremely easy to deal with so when you do have an emergency or just need expert advice you can be sure we'll aim to help you ASAP.
We are the plumber in Thirroul you can truly trust and depend on.
If you'd like more information about our services or just need to speak with a professional, call 0424 799 369 or send an email by completing the form in the panel above.