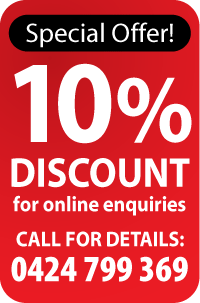 Waterboys Plumbing
This is one of the reasons we come with the best reputation in the business. We are dedicated to our craft – we know that some things can't wait.
We have the industry experience and the skills to do all types of plumbing jobs, big and small, domestic scale right through to industrial size.
Our services include:
· All General Plumbing
· Drain Clearing
· Hot Water
· Renovations
· Large and Small Scale Plumbing Jobs
There are a number of things to take into account when choosing the right plumber in Bulli. We tick all the boxes. We have a history of professionalism, we take pride in the job that we do, we respect your time constraints, we understand the inconvenience posed by emergency plumbing work, and we make sure that the job is done the right way the first time, so you don't have to suffer the ongoing cost of constant repairs and fixes.
We also do the job for the best price. This is because we are the plumber servicing Bulli and surrounding suburbs who has the combined industry experience and the best equipment – which is such an important part of plumbing work. Our arsenal includes a CCTV unit for the quickest and cleanest diagnosis of the problem, and a high pressure Jetter to remove blockages.
Hot Water repairs
Hot Water problems?
We can be at your home or office quickly to diagnose the problem and repair the system whenever possible.
If your hot water system is beyond repair, we can provide advice on the best type of new system to suit your needs - and budget.
So for all things that need a top plumber in Bulli and the local area at the best price, give us a call on 0424 799 369.
Or fill out the above form for all online enquiries.