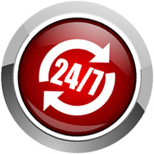 Hansens Maintenance Plumbing
You've tried to fix it yourself but it's worse than ever - and could even cost more to fix because of the damage done. Sound familiar?
Ben, from Hansen's Maintenance Plumbing, is the plumber Avoca and surrounding suburbs can really trust to do a great job every time and for a competitive price.
We have been in the plumbing business for 20 years and know what good service is:
• Arriving on time
• Getting the job done well and efficiently
• Cleaning up after the work is completed
• Charging a fair price for honest work
We are the plumber in Avoca and the nearby area who specialises in domestic plumbing services. Because we do this day in and day out, we have seen it all before so know the best way to go about any job. From dripping taps to new homes, we have it covered.
And we are available 24/7. So when you need a plumber in Avoca or beyond out of hours, don't panic. Give us a call and we'll be there as quickly as possible to clear that blocked drain, fix the hot water service or attend to a leaking pipe.
Another important consideration when looking for a plumber in Avoca is trust. You can be totally confident that we will do the right thing by you every time. That's because we run our business professionally and ethically and is why we have built a solid reputation in the area. We want to keep building our business and be better than the rest. And we know what this takes. Passion and dedication.
So when you need a quality plumber in Avoca and beyond who you can depend on 100%, try us. We won't let you down.
Call Ben on 0432 127 911 or send us an email by filling in and sending the form on this page. We'll reply asap.