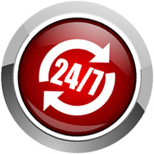 Hansens Maintenance Plumbing
Owner, Ben Hansen will be there fast - regardless of the time or day to help you out.
And the great thing about choosing us to be your plumber in Bensville is that the trade has been in the family for decades, with Ben taking over the business from his Dad Steve. This knowledge of the industry that has been handed down from father to son is invaluable. It means we know what we are doing - eliminating the guesswork.
So what can we do for you?
Leaks
These can be very annoying and we often put up with them longer than we should. But did you realise that little drips from taps, toilet or showers over a long period can lead to thousands of litres of wasted water? And this equates to dollars being washed down the drain. It's a good idea to get us in to change tap washers and fix all those annoying leaks which will ultimately save you money.
Blockages
We can come and clear pipes and drains of obstructions that are bringing the household or workplace to a standstill. Bad odours from bathrooms and laundries can be an indication of a problem in the pipe so it's well worth getting a plumber in the Bensville area who knows the district and can organise a maintenance plan.
New bathrooms, kitchens and laundries
We're the plumber Bensville can turn to for innovative ideas. We can source products that have excellent energy and water ratings and can make your new rooms look fabulous while functioning so much better than the old ones.
Roofing and guttering
The last thing you want when the rain pours down is for your roof and gutters to fail. If they do it can cause thousands of dollars worth of damage so it's something you really want to prevent. Ben is the plumber to call in Bensville who can check your roof and gutters and repair them if necessary. It will save you time, grief and money and is something that should be attended to before it's too late.
Whatever your needs, let us be your plumber in Bensville.
Call Ben on M: 0432 127 911.
If you would like to contact us via email use the form above and we'll be in touch shortly.