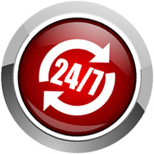 Hansens Maintenance Plumbing
It can be hard to know who to trust when calling a tradesman to your home.
You need to know that the person you choose won't waste your time by doing substandard work, only for you to have to call someone else in to do the job properly.
So if it's a top quality plumber in the Killcare area you need, you've come to the right place.
Ben at Hansen's is a local and so knows how important it is to do the job right the first time so that his reputation as the quality plumber in Killcare and surrounding suburbs stays intact.
When you call us to fix the hot water system or clear the blocked pipe, you can be absolutely sure that we are the plumber Killcare residents can trust to do the job the best way possible.
That's because we have been running a successful plumbing business in the area for 20 years. We do it right the first time as our regulars can attest to.
A plumber in Killcare should be able to do any domestic job - whether it be for an old or new home. Because we know the area, we understand the plumbing systems in the older homes and can help bring these houses into the 21st century.
And no matter what the size or age of your home, we will treat it with the utmost respect. Dirty feet and hand marks won't be left on your pristine floors and walls - we will clean up the work site when we're done so that you'll hardly know we have been there.
If you are still wondering whether to give us a try, just ask around. The locals will let you know we're the plumber in Killcare who won't disappoint.
If you would like more information about our services call Ben on 0432 127 911. Or send us an email enquiry by filling in the form on this page and we'll get back to you shortly.