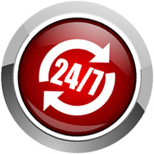 Hansens Maintenance Plumbing
One who is diligent and dedicated and knows the trade inside and out?
You've clicked on the right place!
Ben Hansen is the hardworking and passionate plumber Kincumber can turn to for any domestic plumbing work.
While we love doing new homes and creating great bathrooms, kitchens and laundries, we also specialise in maintenance. So when the gas oven stops working, the hot water system breaks down or the sewerage pipe gets blocked, call us in to check things out. If it can't wait until regular business hours that's not a problem. We can be there at any time of the night or day to get you back with hot water, clear the sewerage pipe or find the source of the leak ASAP.
There's nothing in the home we can't do when it comes to plumbing.
We have been in business for two decades and know what it takes make our customers happy. Quality service for a fair price by a plumber who is friendly, professional and easy to deal with. It's that simple. That's why our regulars keep coming back to us. They know we will deliver every time without fail.
And we turn up when we say we will. Sounds easy but some tradies just don't consider this important. If we are held up for some unforeseen reason we will let you know so you aren't left guessing where we are. Time is valuable and we won't waste yours unnecessarily.
So don't risk it with anyone else. When it's a quality plumber in Kincumber you need, call us first. We won't let you down.
If you have any questions or would like to speak with Ben call 0432 127 911. You can also send us an email by completing the contact form above and we'll reply as soon as possible.
And no matter what the size or age of your home, we will treat it with the utmost respect. Dirty feet and hand marks won't be left on your pristine floors and walls - we will clean up the work site when we're done so that you'll hardly know we have been there.
If you are still wondering whether to give us a try, just ask around. The locals will let you know we're the plumber in Kincumber who won't disappoint.
If you would like more information about our services call Ben on 0432 127 911. Or send us an email enquiry by filling in the form on this page and we'll get back to you shortly.