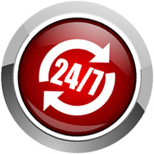 Hansens Maintenance Plumbing
Owner Ben has lived in the area all his life and has been surrounded by plumbing for all this time, having taken over the business from his Dad.
All that equates to an understanding that not all plumbers in Empire Bay have. And this means Ben knows what he is doing when it comes to any maintenance job.
We can let you know about the latest water and energy saving products that will help you decide what to choose when renovating or building a new bathroom, kitchen or laundry. The right choices will save you hundreds of dollars over the long term.
We can fix annoying leaks that will also save you money. Don't put up with them thinking they're not a problem. They do cost money and waste water so are well worth getting onto.
What if you need a plumber in Empire Bay to check your gutters and roof? Not a problem for us. We'll make repairs that could save you lots of money if the problem wasn't addressed.
When you call us you can also feel 100% confident that we will arrive when we say we will, get the job done to the highest standard and clean up our mess before we leave.
And we are the plumber to choose in Empire Bay who charges fairly. We respect all our customers from beginning to end - and that includes charging a fair price for the quality work we do.
It really is easy to choose a reliable plumber in Empire Bay if you call Ben. He has a solid reputation in the area so you can be certain he'll do the right thing by you.
From the smallest job to the largest, we're the ones to call.
Phone 0432 127 911 to speak with Ben directly or if you would like to send an email fill out and submit the contact form.