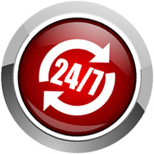 Super Service Plumbing
We are the group that provides a 100% guarantee on all our work.
There are a few things you need to consider when choosing a plumber in Ballajura.
Of course, the highest possible standard of work, combined with the industry's most competitive prices is a must.
However we deliver all this, and go the extra mile:
· Professionalism
· Reliability
· Friendly servicemen
· Flexible scheduling
· Respect for your home or business
We set ourselves apart from the rest by offering all this – it's a standard the others just can't match.
We don't take these promises lightly; after all, anyone can make these claims. The difference is that we can back it up. We encourage you to ask around, our reputation has been built over years of dedicated work as the go-to plumber in the Ballajura area. We stake our reputation on customer satisfaction and are proud of what we've built.
All jobs big or small, from installations and repairs through to industrial design and efficiency planning: we have the personnel and the experience to get it done right the first time. There simply isn't another plumber in Ballajura who ticks all the boxes.
We take care of your emergencies, just call one of our professional team and we'll be right out. Leak detection, drips, appliances, hot water systems, drainage, you name it, we'll take care of it.
Renovating or planning to build you dream home? Get it done right the first time, and save thousands in the long run. We are the experts at water efficiency design and can incorporate the best system for your particular situation. So many of our customers are already saving with our installations.
So to talk to the best plumber for Ballajura and beyond, call now on
0433 154 853 and speak to one of our team.
Alternatively you can email us an enquiry by filling out the contact form.