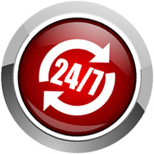 Super Service Plumbing
About us
SSP was established by Daniel 10 years ago and since then, as the name suggests, we do all things plumbing. Daniel is committed to being the plumber Hillarys recommends whether it be for residential, commercial or industrial work. At SSP we ensure our business is run as professionally as possible and that begins with the first phone call.
When possible we will answer and then set a realistic time to come and check out the job. From there we can provide a practical, long term solution that will not only be done to the highest standard but will also an affordable price.
Services
We do all hot water and gas repairs and installations.
We'll fix that tap that has been keeping you awake all night with its incessant dripping. We'll convert your current water guzzling toilet into an environmentally friendly water wise one.

We'll help design a water recycling plan so you won't waste one drop of our precious commodity.

We'll help with backflow prevention and pipe blockages
And when it comes to new product and bathroom, kitchen and laundry ideas, we can come up with a design that you'll love and didn't think was even possible.
As the dedicated plumber in Hillarys we make ourselves available 24 hours a day seven days a week so that no matter what time of day or night you have access to affordable
plumbing services. We'll arrive equipped and ready to go so you won't have to wait longer than you should for the problem to be fixed.
We are also the plumber for Hillarys who works in well with strata agents as we are easy to deal with and will work around the other trades.
The plumber Hillarys recommends is available on M: 0433 154 853.
Rather send an email? Use the form above and we'll be back in touch shortly.