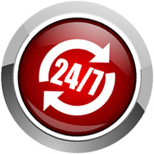 Super Service Plumbing
The plumber East Perth depends on for the best advice and practical solutions for any plumbing work - and all for a fair price.
Here at Super Service Plumbing we believe in honesty and integrity. And it's this attitude that underlies every job we do no matter how small or large.
When it comes to the home we have 10 years experience doing a variety of work. From repairing leaky showers to designing and installing bathrooms, laundries and kitchens.

We have both the expertise and ideas that make these projects run as smoothly and affordably as possible. And that includes working in with all the other trades so that there are no delays from us. Plus we'll always keep in mind water and energy saving measures.
When you need a plumber in East Perth you'll want to ensure they keep appointment times. We arrive on time so as not to waste your time or ours. We believe that professionalism begins when you first contact us. And from then on you won't be disappointed in our quality service.
Strata Real Estate work is also what we have experience doing. It requires working in with tenants, Strata Managers and Body Corporates and we know what is required of a plumber doing this type of work around East Perth.
Hospital work also requires flexibility due to staff and patient requirements and we are more than happy to work around their needs.
When it's a 24 hour seven day week plumber for East Perth you need, call us. We know how valuable this service is - especially when the toilet isn't working or the hot water system needs attention.
Want the friendly and efficient plumber servicing East Perth and surrounding region? Give Daniel a call on 0433 154 853.
If you would like to send us an email you can fill in and submit the contact form.