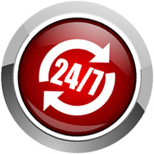 Super Service Plumbing
So dedicated are we to service that we put it in our name. Let's face it. When you call a tradesman most people are disappointed with the level of service they get. They either don't turn up, or turn up late. And then have the hide to charge exhorbitant prices.
We are the plumber who Landsdale residents and business owners can depend on for the best service around.
So what do we mean by that?
Well, when you call a plumber in Landsdale, think about what it is you expect, and that's what we'll deliver.
• We'll arrive at the scheduled time.
• We have the experience to sum up a job and come up with the most practical and cost effective solution.
• We'll get the job done as efficiently as anyone in the business.
• We tidy up our mess before we leave.
• Our prices are affordable.
When you choose a plumber in Landsdale check what they know before getting them over. Ask them to give you some examples of the type of work you are after. What about their qualifications? Can you speak with some of their customers to find out what they are like to deal with. A bit of work before hand can't prevent a lot of angst down the track.
Don't let that leaky toilet worry you. Let us sort it out. We'll fix it if possible or replace it if necessary. And what about when the hot water goes bust? We can guide you through the huge array of information out there to ensure you'll be happy with what you finally choose. Need the plumbing at your workplace looked at? We'll check it out and come up with a solution that won't cost the earth.
The plumber for Landsdale providing quality service at a fair price for over a decade.

Daniel's waiting to take your call on M: 0433 154 853. Or if you would prefer to contact us by email you can fill out the form above and hit submit.