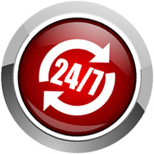 Super Service Plumbing
We're at your service for all general plumbing and emergencies and are available around the clock to take your call. Our mobility and flexible scheduling ensure that someone is available to find and fix that blockage or leak as quickly as possible. As the most trusted name in the area, we are the plumber in Yokine who can help with all your requirements.
The experts in renovations, inspections, design and installation of new systems, water efficiency and industrial work – our tradesmen have the experience and the skill-set to tackle it all. Hand picked for their comprehensive approach, no other plumber in Yokine can offer as much.
Contact us for obligation free advice. We're here to talk you through your options so you find the right solution. You will have access to the widest range of styles and fixtures to choose from for your renovation or new build. Similarly, we have the connections to take care of that industry contract.
What are you looking for in the plumber you choose for your Yokine home or business?
· Fast, efficient work
· Professional approach
· Flexible hours
· Most up-to-date techniques
· Respect for your home or business
All this is standard with our team. Collectively, we offer the most competitive pricing available because we don't waste your time and money. It's our guarantee, and the reason we have become the most trusted plumber for Yokine and beyond!
Ask us about water efficiency. Our customers are already using the best systems in town. Preparing for the future doesn't have to cost you now. We have the solutions you need at the prices you can afford.
Don't waste time, call us on 0433 154 853 or send us an email by filling out the form in the panel above.