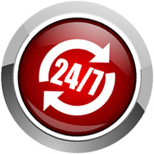 Ross Plumbing
We specialise in general residential and light commercial work so talk with us before you embark on any plumbing project.
If your hot water system blows up we are the plumber Balwyn North residents can rely on for accurate and up-to-date information on the various systems around so you can decide on the one that will suit your needs and budget. There are plenty to choose from including gas, electric and solar and we can give you a good overview to make the decision easier.
If you are renovating or building, pick our brains first as we know what the latest products are that can save you money through less electricity and water use.
As the plumber in Balwyn North who has a water jetter, Ross can arrive ready to clear any drain blockage fast. He'll use his CCTV to find out what is causing the problem and then remove it as soon as possible saving you money because of our efficiency.
We are also the plumber for Balwyn North who offers good old fashioned service that can be hard to come by. And by that we mean from the time you put a call into us we will treat you with respect. We listen so that we can accurately diagnose a situation and make the right choices to ensure the work is done the correct way first up. All our work comes with a genuine guarantee and we have all the insurances necessary to run a business to the highest standard and one that operates with the utmost integrity.
Choosing us equates to a stress free job from start to finish.
With three decades of experience as a plumber in the Balwyn North area contact Ross on 0412 337 912 or via email using the form on this page.