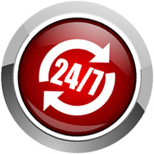 Ross Plumbing
Owner Ross has been a plumber in the Blackburn area for over 30 years, 25 of those as the boss of his own business.
So he knows what he is talking about when it comes to the trade.
Ross can be there fast to clear drain blockages using his CCTV camera to initially work out what the problem is and then can use his high pressure water jetter to dislodge the obstruction and flush it away.
What about finding a plumber in the Blackburn area who knows about hot water? Not a problem when you call Ross. He can help you change from one system to another and can also give the best advice about what would work in your situation. Plus Ross knows the products around and which ones are the most reliable and so can advise you accordingly.
New homes are also our thing and we have great ideas to help you create stunning new bathrooms, kitchens and laundries. And when you undertake a renovation or new build you need a plumber in Blackburn who not only has the skills to create a great looking room but one who is also aware of keeping water and electricity use to a minimum. There are great products around that help you achieve this and Ross keeps up with these so he can bring this knowledge to you.
And Ross also does light commercial jobs. So if your restaurant, factory or office needs a plumbing overhaul we can do the work required to bring it up to industry and government standards. It's important to know that we are on top of any regulatory changes and work with council to ensure every job is done the correct way and ticks all the boxes and more.
Call the plumber for Blackburn residents and businesses who puts customer satisfaction first.
Ring Ross on 0412 337 912 or use the form on this page to send an email.