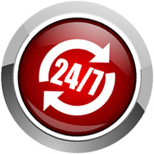 Ross Plumbing
Owner Ross has been running his successful business for 25 years and is the plumber around Doncaster East who delivers on service and price.
While Ross does all general plumbing and maintenance work, he specialises in new homes, drain clearing, hot water and light commercial work.
New homes
When you need a plumber in Doncaster East with the latest innovative ideas for your new home or business, Ross is the one to turn to.
He knows that products in the industry are evolving all the time to ensure the best water and energy efficient ratings as possible. He'll bring this vast knowledge to you so your new room will look great and also be as environmentally sensitive as possible.
Drain clearing
Need a fast and effective plumber in Doncaster East to get your drains and pipes flowing once again? Ross has the right tools - including a CCTV and water jetter - to quickly dislodge whatever is causing the blockage. And he can come up with a maintenance plan to help prevent the problem happening again.
Light Commercial
Ross is the plumber around Doncaster East who will make sure your business is running as it should be when it comes to all things plumbing. He will work around you and your employees so as to make sure there's as little disruption to business as possible.
Plus we always clean up the worksite before we leave so you won't even know we have been there. And we'll arrive on time so you aren't waiting around for us. All that does is cause angst and waste time. We don't want to do either.
So whatever your plumbing needs ask for Ross's advice before you start.
Phone 0412 337 912 or use the form above to send an email and we'll get back to you shortly.