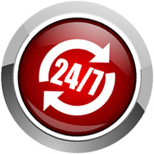 Ross Plumbing
From the moment you speak with Ross you'll realise how genuine he is and it's this genuineness that pervades his entire approach to business.
He's the plumber working in the Kew East district you can truly trust. Trust for best quality workmanship and a fair pricing structure.
With 25 years running his own business, Ross knows this is the key to success. When his clients trust him and recommend him to their friends, he knows he's doing the right thing. It's the secret to his longevity and why he's the first choice plumber for Kew East.
And Ross can turn his hand to anything in the trade as he gas accreditation and has had his plumbing license for over three decades. This is experience that can't be bought - it's hard earned and deservedly so. It means Ross and his team make a correct diagnosis of any problem and come up with the best and most practical solution. All of which help keep their prices fair and competitive.
To clear your drain blockages we are the plumber in the Kew East area with a CCTV and high pressure water jetter. These enable us to quickly find out what the problem is and to then go about and clear it fast so you can get back to normality as soon as possible.
We love helping you renovate the old bathroom or kitchen and have great ideas for your new home or office, so pick our brains first before starting on a new room because we can help make it look and function a whole lot better than you could have imagined.
When you need a plumber in Kew East with the right answers at the right price then give Ross a call on 0412 337 912. To send us an email fill in the form above and hit submit and we'll reply shortly.