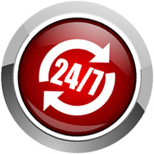 Ross Plumbing
During the past 25 years in business Ross and his team have been offering quality plumbing services - from general maintenance to light commercial.
Building a new home or renovating? Let us help. We are the plumber who can give Box Hill residents great water and energy saving advice while making your new bathroom, laundry or kitchen stand out from the rest.
So not only will they function as well as they can, they will also look fantastic and cost less to run. It's this type of help you need in today's era of soaring electricity prices.
A quality plumber in Box Hill should also have the right equipment to clear blocks in your drains. Our CCTV and Water Jetter get the job done efficiently making it affordable for you and preventing the problem happening again for years to come.
Hot water change over is also what we are experienced in.
So if you are thinking of other options or if you need to make a quick decision because your hot water system has blown up, talk to us first. There are so many products to mull over and factors to consider but we will make the process an easy one for you. We know what works and what brands are the most reliable because we work with them every day.
Before booking any old plumber in Box Hill, give Ross a call to see how he can help. You'll be glad you did. His professionalism and service are second to none and you won't be disappointed.
To find the reliable plumber servicing Box Hill who gets the job done to the highest standard give Ross a call on 0412 337 912.
Or to send an email use the form in the blue box above.