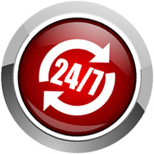 Woodbury Plumbing
We are the trusted plumber in the Dawesville district because we deliver on everything you would expect from professional tradesmen.
Professionalism: every part of the job is done correctly, beginning with the right diagnosis. This is what experience buys. The work is always done to the Australian Standard using materials and products that are tried and tested.
Punctuality: always on time so that you are not left stranded trying to guess when he'll show. We pride ourselves on getting off on the right foot from the very start which is why he keeps appointment times.
Prices: because all the work is done efficiently, without time wasted heading back and forth to supply shops to get what's needed, the bottom line on the bill will always be competitive when compared to other plumbers in the Dawesville area. Having the latest equipment like electric eels, CCTV and water jetter also helps us be as efficient as possible.
From general maintenance to gas work and water saving ideas, we do the lot for domestic, industrial and commercial clients.
Plus we are a green plumber and so keep the health of the environment foremost in mind with every job we do.
We are fully accredited to install and repair gas lines which have to be treated in the right way to ensure the utmost safety in the home or workplace is guaranteed.
You can also be assured that we have up-to-date licenses and are fully insured.
For the trusted plumber in Dawesville, call us on 0419 711 979.
If you need us after hours phone 02 8903 2228.