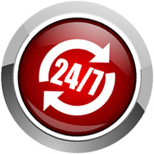 Woodbury Plumbing
We offer the complete range of services including:
• drainage
• rain harvesting
• water saving solutions
• hot water repairs and maintenance
• gas installation and repairs
• pipe laying and clearing
• water and air filtration
• metal roofing
• septic and sewerage work
As the go-to plumber in Waroona, we are available in an emergency when a problem needs to be looked at straight away. Arriving with the right tools, we can quickly find out where that pipe blockage is, or why the hot water is running cold. Once we know what we are dealing with, we can offer the best solution that will last and isn't just a quick fix.
We have all the correct licences to carry out general work as well as gas and are water wise accredited which means we know what is needed to be done to ensure the water isn't being wasted unnecessarily.
For over 10 years we are the plumber who has been delivering quality workmanship in and around Waroona. We do things the right way the first time so there is no need to call us back to fix what should have been done right in the first place.
It all begins when we arrive at the agreed time. We don't believe in keeping our customers hanging about for no reason. This is why we keep appointment times. It's this quality of service that keeps our customer base growing each year.
To speak with the plumber you can trust in the Waroona area, dial 0419 711 979 or 02 8903 2228 after hours in an emergency. Or fill out the above form to contact us online.