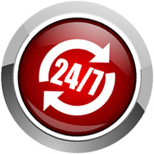 Woodbury Plumbing
Water, as we know, is such a precious commodity and that is why we have become waterwise accredited. We keep up with the latest water saving measures and this helps our customers save money from less usage.
We also understand how critical good plumbing is to safeguard the environment which is why all of our work is done as professionally as possible to the highest Australian standard.
When you need a plumber in Pinjarra fast, we offer an emergency service to help get things back on track as quickly as possible. A home or workplace can't run properly without clean or hot water or flushing toilets and we will get them back working in no time.
If you are having issues with sewers or pipes our closed circuit TV camera can get in and show us and you exactly what is causing the problem. This then allows us to come up with the best, long term fix. Our electric eel and water jetter are efficient at clearing and flushing the problem away so that life can resume as normal asap.
As the plumber for Pinjarra who knows the district well, we have the advantage over others because we have probably encountered a similar problem before. This experience is vital for a good outcome and means we often spend less time on the job than those from other areas which helps us keep our prices competitive.
If you are building or renovating we happily work in with architects and other trades to help the job run as smoothly as possible.

Call the plumber Pinjarra residents and businesses have been turning to for over 10 years on 0419 711 979.
If you need us after hours phone 02 8903 2228.
To send us an email fill out the above contact form.