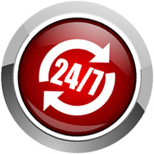 Woodbury Plumbing
Renowned for our professional approach to all jobs, big and small, we are the plumber Mandurah residents and business owners turn to first when they need quality workmanship for affordable prices.
That is because for over 12 years we have been proving this by delivering every time.
Firstly, we arrive on time. We find it suits everyone if we set a realistic time to come and then keep that appointment. It sets us off on the right foot and proves we are true to our word. Our ethical approach also helps to maintain our excellent reputation as the plumber you can rely on and trust in Mandurah.
How can we help?
We do all things in the trade including:
Hot water: we can repair or install a new system and have the experience to be able to recommend a suitable unit depending on your needs and wants over the coming years. We can guide you accordingly and can match a system to your budget.
Drain clearing: if you discover a blockage, don't be tempted to clear it yourself because we have seen the results and the damage can end up being far more expensive to fix. We have the tools required to be able to clear blockages fast and effectively and prevent the same problem from happening down the track.
General plumbing: from gas installations and repairs to leak detection and roofing, we do anything involved in the trade from residential to commercial. With our water wise accreditation, we are the plumber in the Mandurah region who always keeps in mind ways to save on this precious commodity which benefits both the environment and the bank balance.
When it's a professional plumber in Mandurah you are after call us on
0419 711 979. If you need us after hours phone 02 8903 2228.
Sending an email is easy too - just fill out the above form and we will get back in touch shortly.