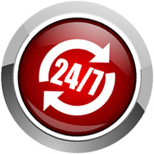 Woodbury Plumbing
All of our decisions are made with customer satisfaction in mind. Being a smaller outfit, we don't have the expensive overheads of the larger companies and so can do an honest days work for an honest days pay so to speak. We don't need to charge extra for expensive advertising and so are able to keep our prices down.
With a new build or a renovation we are more than happy to work in with other trades. We will liaise with your architect to ensure you get exactly what you want and are also able to recommend new products you may not have known about - ones that will save you water and electricity. That is because as a green plumber we are always on the lookout for new ideas that not only make the bathroom or kitchen or laundry look great, but also save on utilities.

The plumber you choose for your Preston Beach property should also understand all the local, state and federal government regulations when it comes to the trade. We keep up with all the news so you can be guaranteed everything will be done exactly as it should be.
For hot water advice or drain clearing, our knowledge and state-of-the-art equipment allow us to get the work done quickly which means less money and inconvenience for you.
All of these traits make us the first choice plumber for Preston Beach.
Plus we arrive on time and clean up after ourselves before we leave so you don't have to.
As the recommended plumber for Preston Beach, we are here to take your call.
Phone 0419 711 979 or after hours in an emergency 0289 032 228.
Alternatively send us a message via email by filling out the contact form.