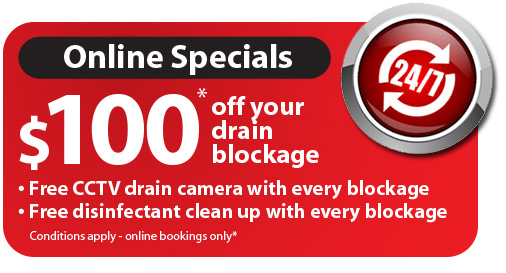 The Plumbing Effect
• Same rate Saturdays (with all online pre booked jobs)
• Price matching clients quotes (received via sms)
• Boots off policy whenever entering your home or office.
• Call on approach to all clients.
When it comes to sorting out your blocked drains in Beecroft, we have everything needed to get the job done in the most professional way.
It all starts with an accurate diagnosis. We can actually show you on a screen above ground what is happening that is causing the problem.
It could be a small toy that has become stuck and is stopping the water or sewage from draining away. For us that's an easy problem to fix. We will roll out our high seed water jetter which is able to flush this, or most other obstructions, away while giving the pipe a good clean in the process.
If, however, we see that the pipe has serious damage and needs replacing, there's relining. This is a no dig solution so it's comforting to know we have the right gear and the experience needed to do this should it be required.
Blocked drains at your Beecroft property can be prevented if you heed the warning signs. Smelly drains are a precursor to blockages so if you notice this while in the laundry or bathroom it's a good idea to call in a professional to come and give them a good flushing. Prevention is always better than cure and it could save you - both time and money - down the track.
Along with specialising in blocked drains, we can help with anything plumbing at your Beecroft home or place of work. From general maintenance and leak detection to gas fitting and water heating advice, it's well worth talking to us first - you won't be disappointed.
Blocked drains giving you a headache? Live in the Beecroft?
Call us today on 0413 333 328 and let us help you quickly and affordable.