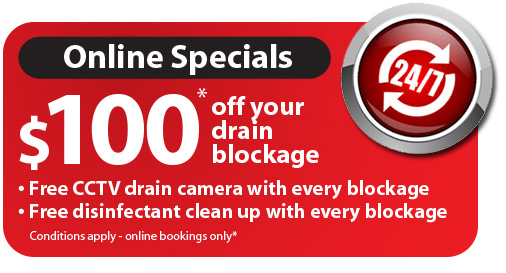 The Plumbing Effect
• Same rate Saturdays (with all online pre booked jobs)
• Price matching clients quotes (received via sms)
• Boots off policy whenever entering your home or office.
• Call on approach to all clients.
When you need fast and reliable professionals to sort things out once and for all, you've come to the right place.
With all the tools of the trade to both clear and repair seriously damaged pipes, you can't afford to go past us.
CCTV: We use this for the initial diagnosis because we get to see exactly what is causing the blocked drains at your property in Pennant Hills. The tiny camera sits on a probe which we feed into the drain. It send pictures to a screen above ground and from there we know exactly what to do next. No point guessing when there's equipment like this to take the guesswork away.
HIGH SPEED WATER JETTER: Just as it sounds, this flushes away the obstacle or build up of gunk that is preventing the water or sewage from draining away. It is fas and effective while also being sensitive to the environment.
RELINING: The no dig solution should we discover a damaged pipe. This specialised equipment enables us to place a flexible liner inside the drain which forms to its shape before becoming hard and creating a new pipe.
So from the start it's worth calling us because if the problem is more serious than anticipated it won't phase us at all because no matter how bad the problem we have the solution.
While we specialise in blocked drains we offer the entire range of plumbing services in the Pennant Hills area while being available 24/7 in an emergency.
Plus we are totally reliable and professional as our long list of clients can assure you.

For getting those blocked drains in Pennant Hills cleared fast and effectively call 0413 333 328 or go to our email page by clicking here.