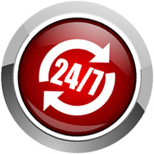 President Plumbing
We are a small business dedicated to our craft.
Applying decades of experience and the best industry knowledge around, we have the best solutions for all of your requirements. Our chief tradesman, Christopher Zubrycki, is a Master Plumber and a teacher at the Master Plumbers Association. He is as good as it gets, and when you contact us, Chris and his wife Imelda will personally guarantee the result.
As the plumber for Bella Vista and the region, we are so confident in the work we do that we offer a full lifetime warranty on all of our installations. This is so our customers are offered the maximum peace of mind during and after the job is done. There is nothing worse than paying more for someone to fix a job that wasn't done correctly the first time – and we all have horror stories like that!
Our reputation is no accident. Over the years Chris and Imelda have work hard at ensuring the best and most professional service has been offered to their customers, and all at the most competitive prices in the industry. This is why when you ask around, there is only one recommendation when it comes to a licensed plumber for Bella Vista and the surrounding regions.
You name it, we do it: hot water systems – gas and solar, leaks, blockages, pipe location, installations, roof drainage, sinks, bathrooms, renovations and so on. Scale is no problem either, form the smallest of faucet fixes to commercial job sites. If it's a professional plumber in Bella Vista you need, Chris and Imelda are the ones to call.
As if all this isn't enough, to give you confidence that we won't live up to the stereotype and keep you waiting around, we will give you $2 back on your callout fee for every minute we are late! It simply doesn't get any better than that.
For the best plumber in Bella Vista, call 0404 380 380 and speak to a tradesperson, not a salesperson!

Or you can send an online enquiry by filling out the above form.